Catherine Little​
Initiated into the criminal world at a young age, orphan Catherine has spent her entire life searching for a place to call 'home'. Now in charge of scoping out the Willow Creek area for a new branch of the underworld company she calls her employer, she's starting to find somewhere she belongs...

​
Catherine has recently started up the Veggie Mamas, a hip group of mothers intent on passing down their vegetarianism to their children.
​Random Life:
Marital Structure: Single
Number of Children: 3
Primary Income: Criminal (Boss)

Generational Goal:

Best Club Ever

Your heir must start their own club from scratch this generation.

Miscellaneous Fun:

Joker

Free re-roll of one category, now or in a future generation. [BANKED]
Powered by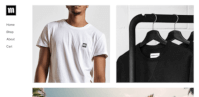 Create your own unique website with customizable templates.