Forgive the rather significant time jump that happens here!

Catherine Little passed away under mysterious circumstances late one night, leaving her young adult son and his new wife to care for the two younger Littles for several years.

It was only when Cass turned 16, and his older siblings started having their own families, that the status quo seemed to change.

"So I was thinking that you should probably move out once you graduate," Sammy said distractedly as he looked up briefly from his programming work. "With Amira and Maren getting bigger, and Dean and Valentin here with Kellen, seems to me that there's not really enough room for all of us."

Cass bit his tongue to keep from snapping back at his brother. Dean and her useless live-in boyfriend were adults, with more than sufficient income to justify moving out. Sammy knew full well that Cass had wanted to apply for mixology school, which meant that he was going to be really tight on cash for years after graduating.

But he couldn't argue that having his own space would be wonderful...

Powered by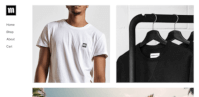 Create your own unique website with customizable templates.